I have been taking my daughter for annual pictures with Live and Love Studios now for 4 years. Jackie is wonderfully professional, while also being fun, positive and engaging with my daughter- at all ages. No matter what the weather is like, or what mood my daughter is, Jackie always captures her best and most amusing sides. I have never seen a photographer capture WHO a child is through the lens of a camera, as well as Jackie does. I would never consider another photographer, and have recommended Live and Love Studios to everyone who will listen! Thanks Jackie, for capturing the most wonderful years of my daughters life… these are invaluable memories!
~ Whitney K.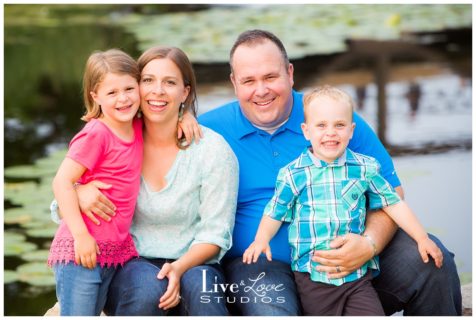 There is something special about Jackie's photography–a magical quality to it–cheesy as that sounds. She's been taking pictures for us for seven years, starting with our engagement photos and continuing with both of our kids. Every time, she manages to capture the personality of each of us. Beyond that, each time there is least one photo that stands out as truly unique and memorable–these are the pictures that will be hanging on the walls of our home forever! Jackie is so fun and easy to work with, but that's just the icing on the cake. I would never have anyone else do pictures of our family because no one comes close to the eye she has for artistry and the ability to catch the moments that matter.
~ Jill A.
After working with Jackie for the past 5 years, her kind and easy personality have made our photo sessions feel more like catching up with an old friend.  Free of pressure, stress, or expectation, Jackie captures moments of our family being together, laughing and just being, and makes them into beautiful photographs.  As I look back at the pictures over the years, watching my children grow, our love deepen, I am so grateful to have a photographer who understands our needs, fits into our family's schedule and budget, and with this, consistently produces images that years later continue to take my breath away and bring tears to my eyes.  The small, in-an-instant moments that have been caught, document that yes, despite it all, we did laugh, have fun and it is indeed a beautiful life.  Thank you Jackie for providing this for us!  We so enjoy our relationship with you and look forward to seeing you next year.
~ Jackie S.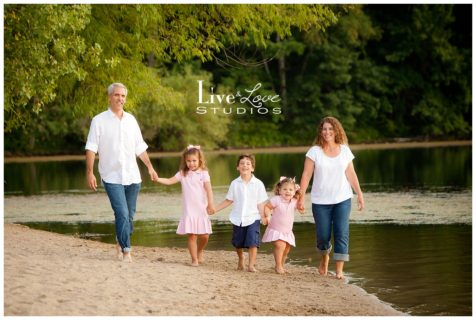 Jackie is awesome!  She has built a relationship with my kids and they feel comfortable with her, and therefore pose for pictures.  Of course sometimes no one can make a 2 year old do anything, yet somehow Jackie works her magic, and gets some great shots!  She works hard to organize the shoot, find and take the shots, edit them, then get them to us quickly.  We are so thankful to her for the priceless memories she has created for us.  I highly recommend her to anyone wishing to preserve family memories in photographs.
~ Susan B.
Year after year I am overwhelmed by the compliments we get on our family photos taken by Live and Love.  You have the patience and expertise to handle my two young boys.  We truly have some great captured moments.  Thank you!
~ Annie F.
My friend referred us to Jackie. I almost didn't book with her when I saw she was located in Eagan, but I am so glad we did. The drive was definitely worth it! She is very easy to work with, has a knack for getting the kids to show a real smile and really worked the fall leaves and setting sun into our family photos. We used them in our Christmas cards this year and have received a ton of compliments!
~ Alison L.
We were referred to Jackie by a friend almost 6 years ago and she has been photographing our 3 kids ever since! She can always capture their true character. Her laid back personality, ease with children and pure talent makes every session a hit! There are many photos when I look at them, I can hear my kids laughing by how she captured their expressions. Now that, is priceless.
~ Nicki B.
We highly recommend Live and Love Studios! Jackie was a pleasure to work with, and she's a very talented photographer! We've worked with Jackie several times, and each time she captured amazing photos of our family. We have two small kids, so for us to get a photo where all of us look good is quite the feat. However, Jackie has a knack for working with children. She made our kids laugh and gained their cooperation. Jackie provides great communication throughout the process, has creative ideas, and is flexible to work with. We can't say enough good things about Live and Love Studios!
~Courtney M.
We LOVE the photos!!  Truly the best photos we have ever had taken of us together.  So glad  I a took a chance and booked you–we will definitely be in touch for more photos in the future.
~Lori F.
Jackie has done our family photos twice now and I can't imagine going to anyone else. She is personable, super friendly, awesomely creative, and so very sweet! We always look forward to our sessions with her and know our photos will turn out phenomenal!
~ Kelsey J.
Jackie is an amazing photographer and I recommend her to everyone I know. We had her shoot our wedding pictures and I could not of been happier. The pictures are stunning. Her outdoor shots are absolutely amazing; the colors are so beautiful it looks like it is taken from a magazine shoot! She captured a ton of great candid shots in addition to more traditional pictures with both small and large groups and they all look great! In addition to her photography skills, she is also a very easy person to have around all day, which makes a big difference when you are getting married. She is laid back and calm, but also makes sure everyone is where they need to be for pictures.  I cannot say enough great things about Jackie and our wedding photos!
~ Ashley & Matt R.
Jackie has taken my kids' photos since 2008.  She does an amazing job of capturing their personalities in beautiful photos, all in the short time my boys are willing to be photographed.  We also had a family session with her a few years ago and I have never had so many options of good pictures of the 4 of us together!  Even though the kids have changed quite a bit since then, I still have those family photos hanging on my walls.
~ Amy K.
We found Live and Love on a fluke 7 years ago and because Jackie always finds some magical way to make us look awesome, we continue to go back. It's fun having her know us and knowing what we like. Her schedule is accommodating and always interesting as she finds new places for us to have our pix taken. I think we have a long future relationship too!
~ Stephanie B.
We have loved working with Jackie for our family photos. She is so easy going and always makes us feel comfortable during our session. Its always a fun experience and she has provided us with photos we'll cherish forever!
~ Angie O.