I'm on the last day of my mini-vacation in Duluth, and I'm working. 😉
Last April, I shot Annie's family pictures at their house.  Now, she is graduating next Spring and needs senior pictures taken.  We started out at the studio and got some really great shots.  Annie is all smiles and loves to have fun.  She loves being a part of theater and drama clubs at Eagan High School, so she definitely knows how to ham it up for the camera 🙂  It was such a fun time spending time with her and taking her pictures.  I wish her all the best!
Like I said above… she loves to have fun!! 🙂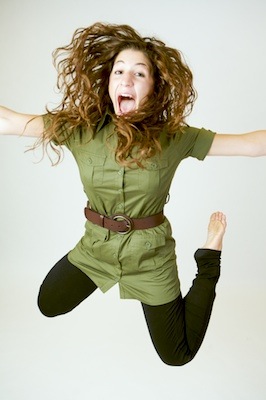 Ok, let me explain this picture.  Since their house isn't too far from my studio, they wanted to go back there and take some more pictures.  As we were pulling into their driveway, we noticed this HUGE turtle in the road.  We weren't quite sure of what kind of turtle it was, but Annie's dad wanted to move the turtle off the road.  This first picture is just for a reference to it's size.  Take a look at the second picture for a close-up shot… notice the huge claws!!  Well, we sat there looking at it for about 5 minutes trying to figure out what to do with it.  We were pretty sure it was a snapper turtle, and you don't want to mess with that.  Annie's dad wasn't 100% convinced it was, but if it was, he was going to move it by grabbing it by the back of the shell.  He went and tried to pick it up and within seconds, it reared it's head out and almost seemed to jump up at him to take a bite!  It was so sudden I screamed!!  So, needless to say, it was a snapper turtle and we left it alone 🙂  Lesson learned!!
Back to Annie's awesome pictures!