I had the pleasure of shooting little Finn's 8 month pictures on Saturday evening.  He was all smiles before we got him on the set, then he just had one thing on his mind…. playing with the toys!  Finn loved all of the toys I have for kids in the studio.  It actually worked out well, because it was the only way we could keep him sitting still for pictures. 🙂  This is what I love about my job as a photographer.  I get to work with different kids and their different personalities and have to figure out ways to get their inner selves to show for the pictures.  I think we captured Finn true to his heart… a kid who loves to play and have fun!
See what I mean 🙂
This is what happens when you take the toys away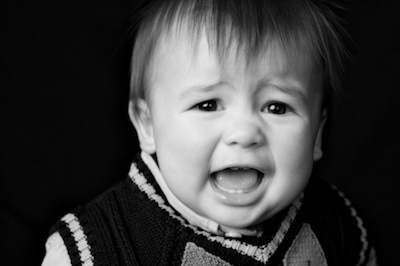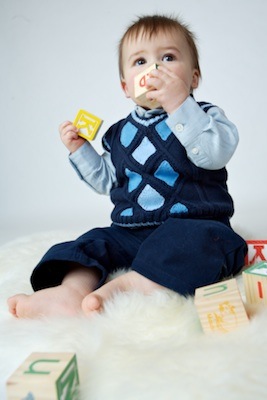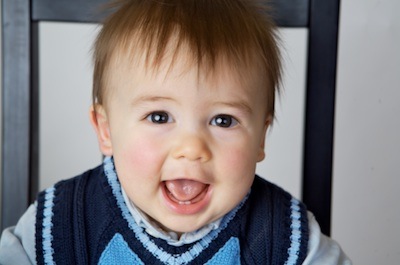 This was the only way to get him to really smile.
Bobbi, Michael, & Finn