We meet up again with one of my "Watch Me Grow" clients, little Cianna June.  She is already 9 months old!!  This session, we were able to get some really precious pictures of her, and some classic ones as well.  We didn't get too many of her smiling until the very end, but then again, she isn't too smiley of a baby, according to her mom & dad.  I still love the pictures we did get, even if she isn't smiling!  There is still one last session to capture for Cianna… her 12 month pictures at the end of December 🙂  Enjoy these for the time being, though!
The only reason she is smiling (and eventually cracking up) in these next few pictures is because her dad was doing lots of goofy things behind the camera. 🙂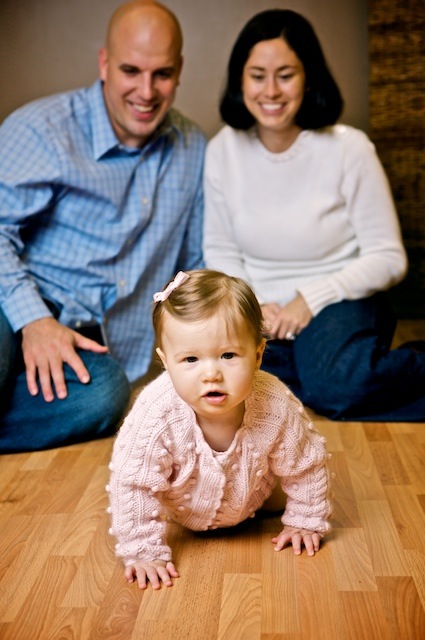 I love this shot!  Her mom & dad spent about 5 minutes trying to get her name train out in front of her for a picture, but she kept trying to chase it and pull it apart!  Finally, we ended up with this picture, which was such a perfect depiction of what she was doing to the name train!!
They actually brought in this mirror, but it worked out so well, I might get one for the studio!
Cianna's mom is a huge fan of the naked baby pictures, since you can really only do them for a short period of time.  These next few are classic!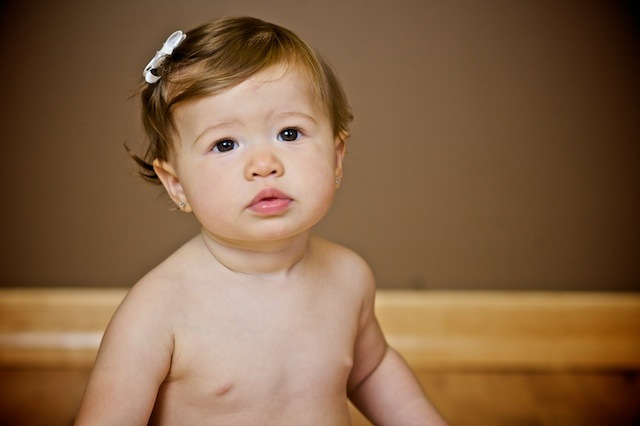 Bring on the smiles!!