I had the privilege of photographing this boys again.  It has been one year since I last saw them, and they have sure grown.  To see for yourself, click here to view their session from last year.  Donovan, who is now 4, is a very sweet boy under the stubborn exterior.  Then again, most 4-year-old boys have that stubbornness built in when they are born. 🙂  Nolan is one of the most talkative 2-year-olds I've ever met.  This guy was talking very coherently and in complete sentences.  I cracked up several times at some of the things that came out of his mouth, which is saying alot, since my oldest says the darnedest things, too!  Enjoy the samples I've posted below and feel free to leave a comment for the boys and their parents. 🙂
If you checked out their pictures from last year, you'll notice that we have the same picture of Donovan on the same slide with the same hair!
We paused from the playing to snap a few family pictures.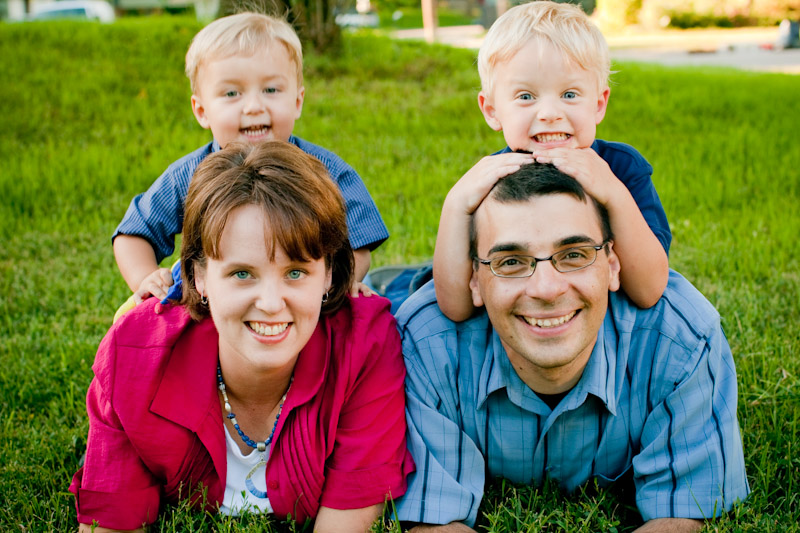 This picture cracks me up.  I'm not quite sure why Nolan is pouting, but it sure it adorable!