So, coincidentally, two of my friends were due a few weeks apart, just a few weeks before I am due!  And, the other part of the coincidence is that we were all due with boys!!  Quinn was the first one to come.  He was due on Christmas Eve, but made his appearance on January 2nd.  I stopped by my friend's house after my last session yesterday to visit and snap a few shots of her new guy.  It was crazy to hold someone so little and small!  I haven't held an actual newborn for a while, so it was nice practice for when our guy comes next week.  I plan to visit my other friend, who had her boy on Wednesday, next week.  Stay tuned for more adorable newborn boy pictures!!
He is still very sleepy, so it was tough to catch him with his eyes open.  We managed to get this one at least!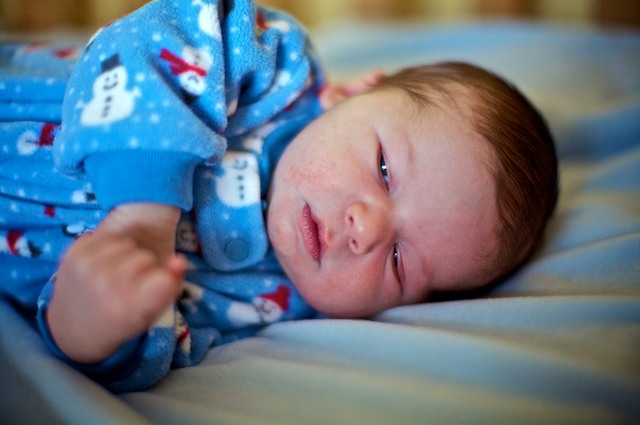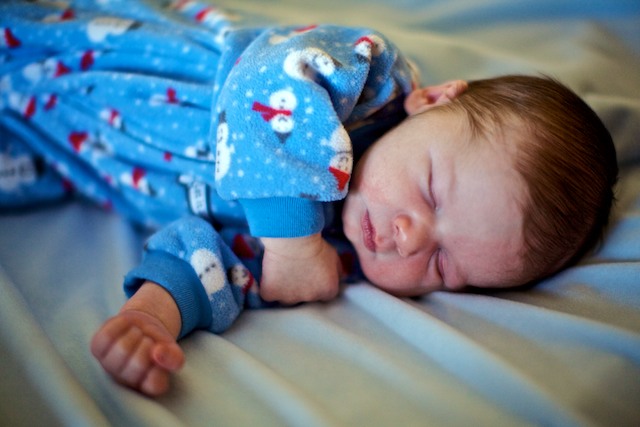 Apparently, during his ultrasound, his fists were right as his mouth.  Looks like he is continuing the trend outside of the womb!