This session was amazing!  These boys gave me some great shots.  It was a first for me, as well.  Never, in any of my sessions, have I filled up one of my 8 gig memory cards.  That's over 600 pictures!!!  I had such a great time with this family.  This is my 3rd time being out at their house for a photo shoot.  The last two times were when Martin was first born and for their Christmas pictures.  Now, Martin is a changed boy at 6 months.  Jack just turned 3 years old and is always full of energy.  As you can see from the number of pictures I have posted below, I had a really hard time picking out ones for the blog.  Martin gave me so many fun expressions, I needed to put them in a collage!  Despite the fact that they have a gorgeous house for taking natural light pictures, it will be fun when I can come back out to their house when the weather is nicer. 🙂
Here's the collage.  Look at those baby blues!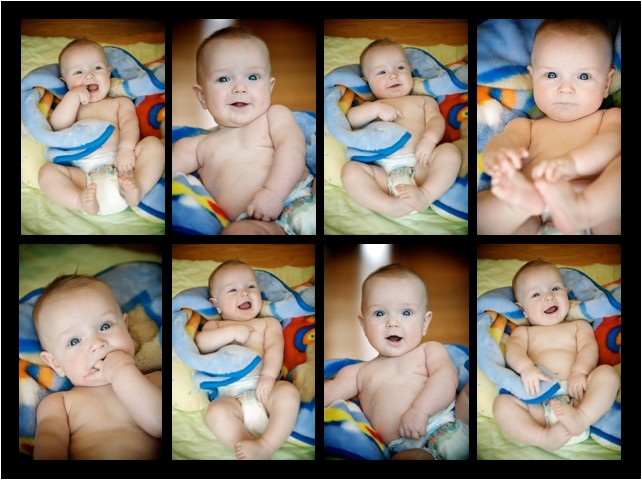 Here's Jack!
He's definitely got those baby blues as well.
Jack had alot of fun tumbling over his little chair.
Martin started to get fussy & hungry at the end of the shoot.  So, while I was finishing up with Jack's shots, Amanda fed him.  Well, he passed right out, of course!  He looked so peaceful and serene and the lighting was perfect.  This shot I loved, because I am also a mother.  My son is 20 months old, and he still likes to rest his hand right in that position.  It is the most precious thing!
To sum up a morning of great shots, this winner 🙂