This was the second time I have gotten together with Josh, Aleisha, & Sam for some family pictures and some individual pictures of Sam.  Boy, what a difference a year makes!  Sam was running around and never slowed down for a minute.  I'm amazed at the great pictures I got of him and his family despite all of this. 😉  We were thankfully able to get some nice family shots with him not only looking at the camera, but also smiling!  Josh & Aleisha are friends of ours & Josh & Mike are co-workers, however I am so grateful they choose me to take their family's pictures.  Enjoy the few pictures I posted from their session!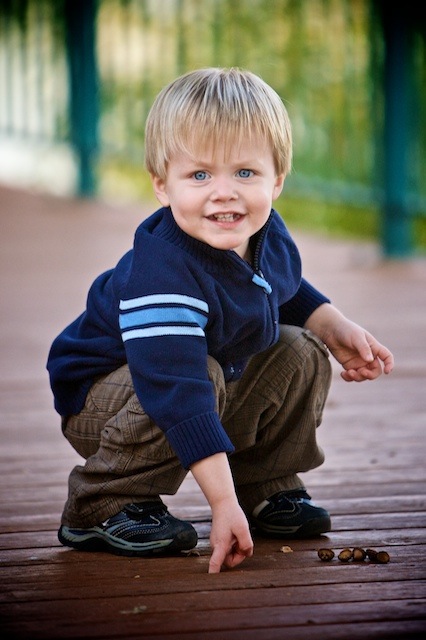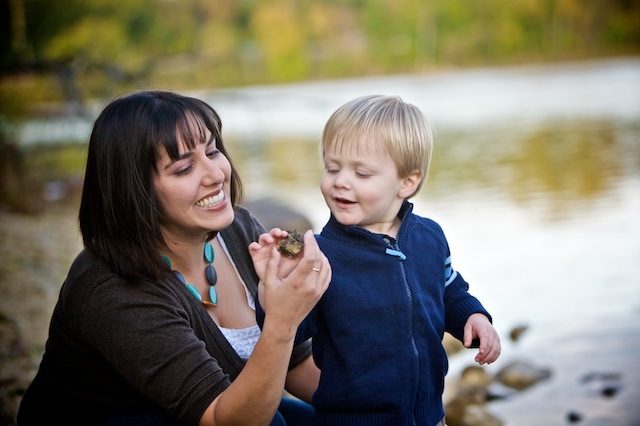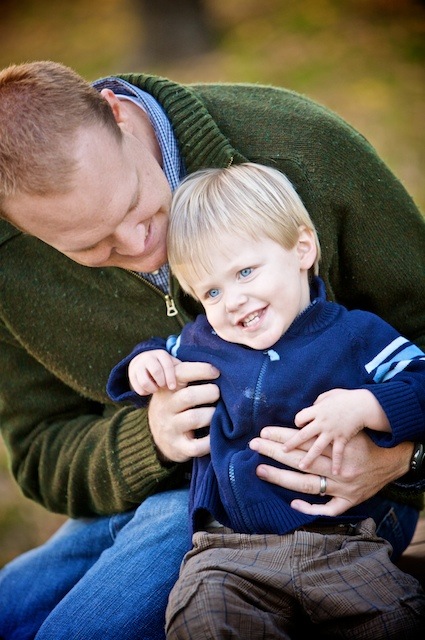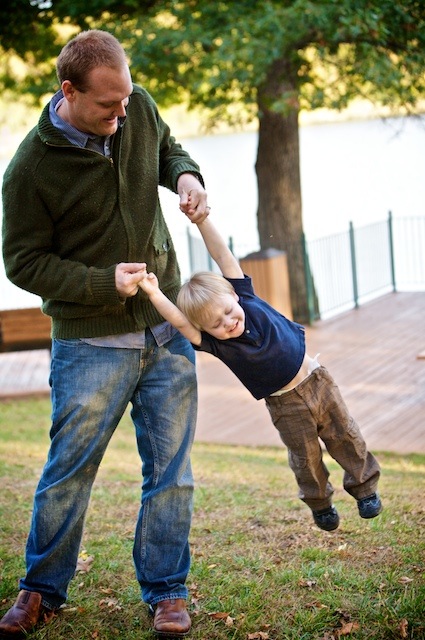 Sam wasn't too keen on touching the grass with any part of his skin.  I thought that was absolutely hilarious!  Every time he would be running around and fall down, he would panic about touching the grass. 🙂
Sam had this thing about hugging the trees.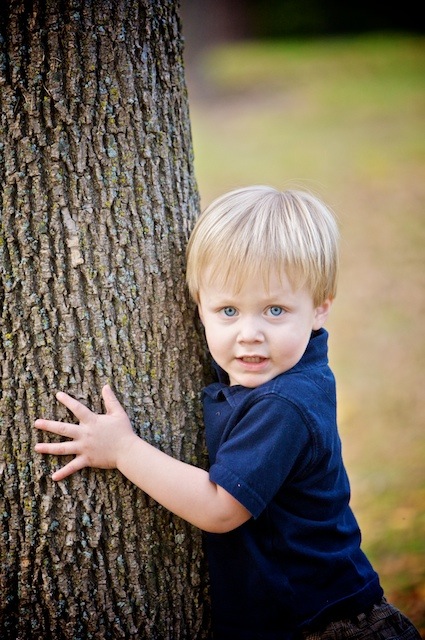 He not only hugged them, but kissed them as well!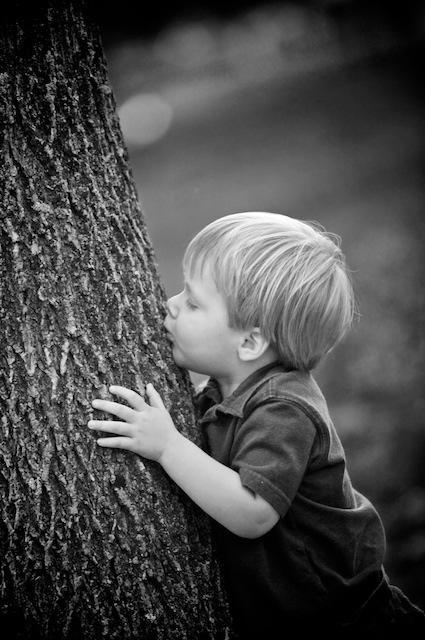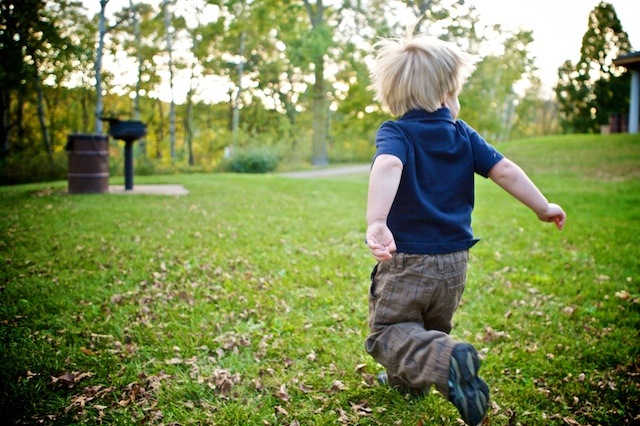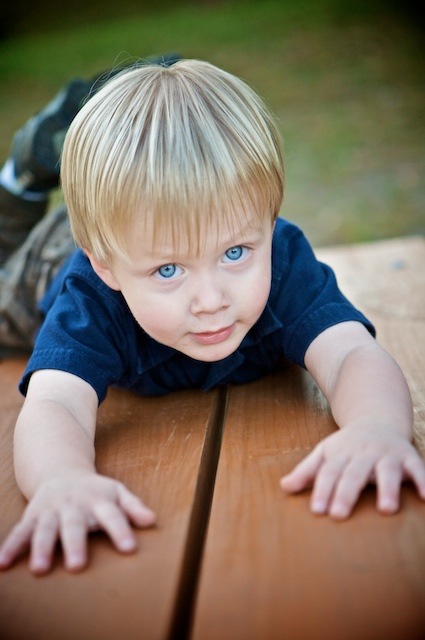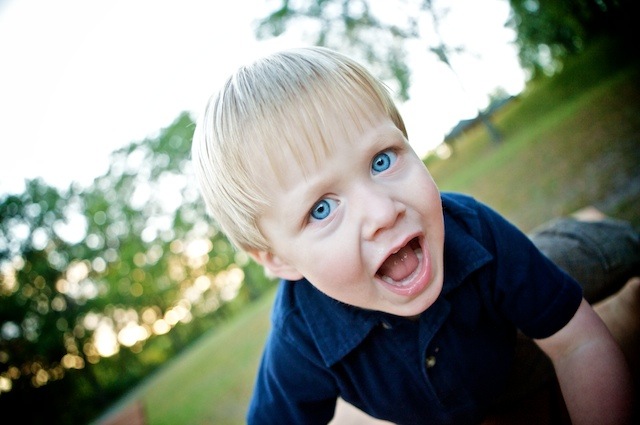 Josh & Aleisha have been married for 5 years, so she wanted to get a couple of shots of the two of them.  The lighting was absolutely perfect for these shots!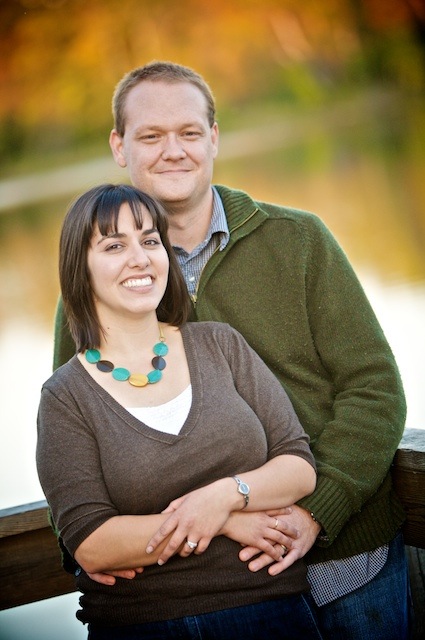 The light was so great, we threw Sam in for a couple of last-minute shots.