My first official studio session!  Josh works with my husband, so when Sam's 1 year birthday came around, they asked me to photograph him for this special occasion.  It was definitely a fun challenge with this little guy.  He is very strong-willed and determined to go after what he wants, and what he wanted was the run around and explore everything.  Sam was not up for sitting down much for pictures. 🙂  I was very pleased that I did get some great shots of him in spite of his adventurous nature.  I had a hard time choosing ones for the blog!
Look at that face!
Ah, there we go…we get a smile out of Sam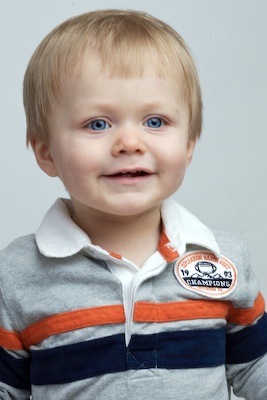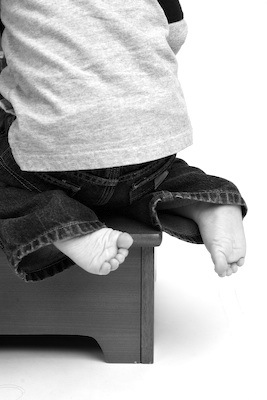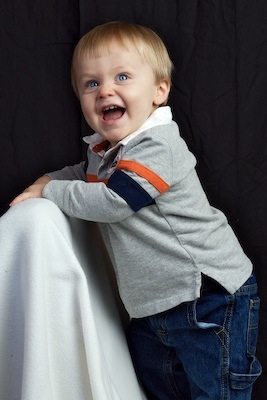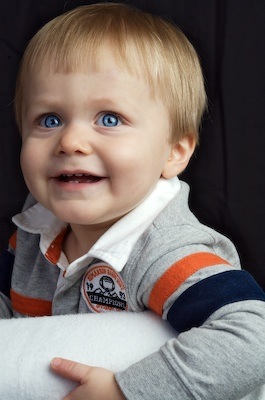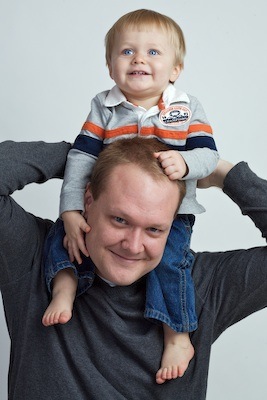 We then went directly outside the studio for some nice outdoor shots.  I love this picture!
1….2….3…. weeeeeee!