I traveled out to Karli & Parker's house tonight to take some photos of these beauties. I last saw them at the end of February when Karli was only 3 1/2 and Parker had just turned 1. Click here to view the blog entry from that session. Now, it is Karli's turn to celebrate a birthday (she is 4!). Parker is 17 months and as active as can be. He sure can through a baseball though, and you should see Karli on those monkey bars. These two kids were adorable and had a blast. On the way there, it seemed as though it was going to rain, but the funny thing was, we ended up having perfect lighting for the session. Check out some of their pictures from the session below!
Sadie, their dog, snuck into a few of their pictures, at the children's request 🙂
I just had to post this picture. It reminds me of a squeeze toy that when you squeeze it, their eyes and tongue stick out. Isn't that totally what it looks like?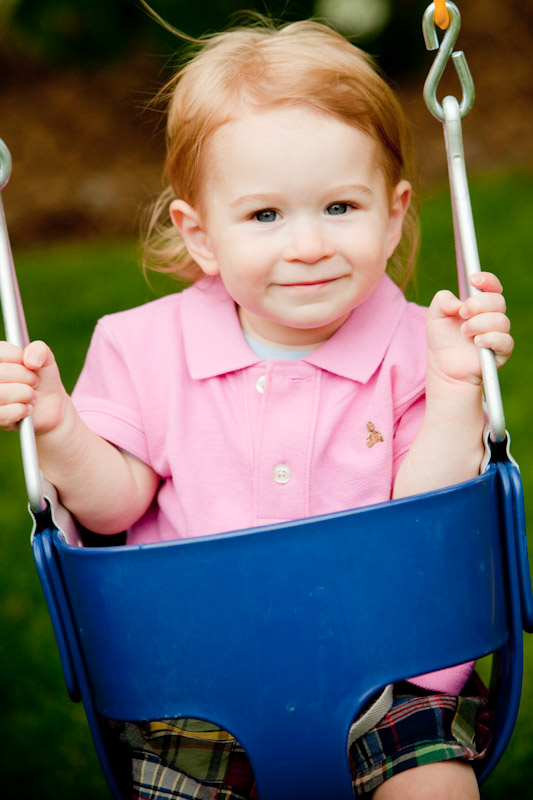 He had bumped his face on the way down the slide. A kiss from Mommy always makes things better.
Even Karli & Parker's parents snuck in for a photo!
Thanks guys! Looking forward to the next photoshoot!