And we're back!!
It was great to be back in the studio this morning.  It was especially nice to get things going with Karli (3 1/2 years) & Parker.  This session was mainly for Parker's 1 year pictures, however we snuck in some pictures of Karli with Parker and Karli by herself.  We were also able to get some good family pictures as well!  Parker didn't take long to get acclaimated with the studio.  He jumped right in and took a major liking to my hoard of blocks, much to his parent's surprise.  I'm sure the next gift he gets are some blocks!  As far Karli, since she did such a great job in the studio, it was a trip off to Nickelodean Universe!  I'm willing to bet she had a fantastic time. 🙂  Enjoy the few pictures that I've posted from their session and feel free to leave any comments!!
I adore this picture.  Karli was playing in the background while we were taking some pictures of Parker.  She jumped into the picture and sat down on the bench and looked at Parker.  This is the picture that followed!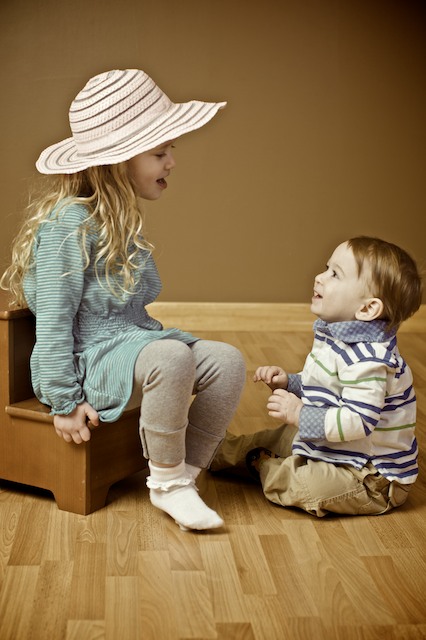 According to his mom, Parker has really taken quite a liking to a certain burp rag.  What better way to remember this burp rag than to have it in some pictures!