I have a soft spot for clients who bring in two little boys, since that will be us in a few months time.  🙂  These two boys were definitely alot of fun to work with and gave me some great pictures as well.  Jenny & Mike brought in their boys for some family pictures, some pictures of the boys together, and Garrison's 6 month pictures.  Logan, who is 2 1/2, is a loving and caring older brother to Garrison.  It was really a joy to see how good he was to his younger brother!  Enjoy the few pictures I've posted from their session.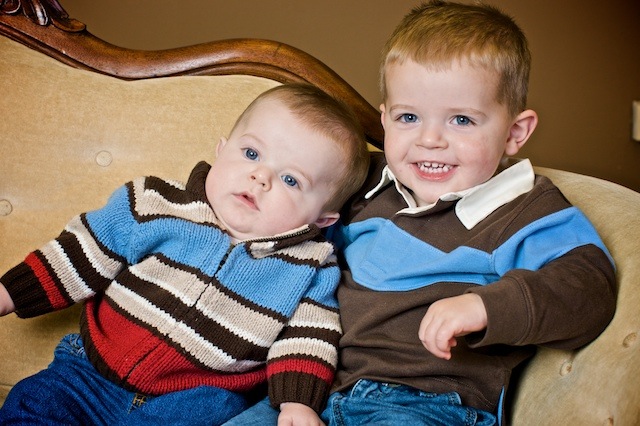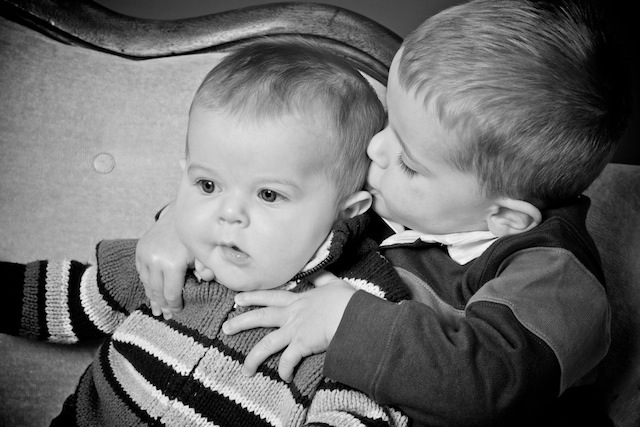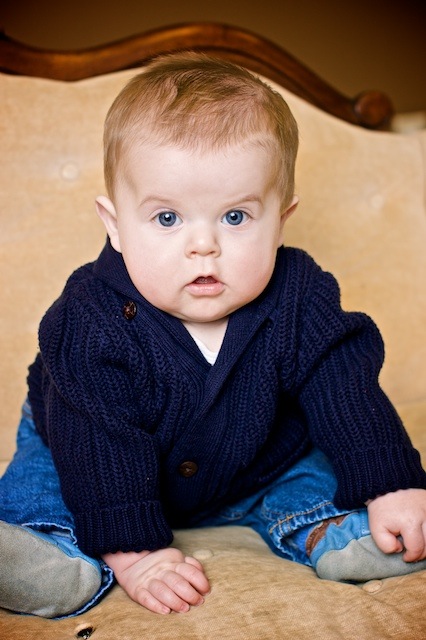 Jenny & Mike photograph both of their sons with certain stuffed animals.  This little giraffe is Garrison's.
Despite all of the cute pictures we got of Garrison, it was like pulling teeth trying to get him to smile.  This actually happens with alot of kids his age, so I wasn't too surprised to hear Jenny say, "Why aren't you smiling?  He normally smiles all of the time with his butterfly?"  There are several reasons why kids don't smile during the session, but for Garrison, he was fascinated with all of the new things in this new place.  He was too busy trying to figure out all of this new stuff to smile. 🙂  At the end, Mike FINALLY got some good smiles out of him!