I brought along my two boys, Andrew & Nicholas, to my photo session this morning, so I could take a few of them afterwards.  Andrew is going to be 20 weeks on Friday, and I can hardly believe so much time has already gone by!!  My first wedding since November 1st is this Saturday, so my break is officially over.  Since Andrew is practically sitting up on his own, I figured it was a good time to bring both of them into the studio for some pictures.  My husband (thankfully!) took a 1/2 day today to help out with the kiddos, so it was a good day to bring everyone over to the studio.  My next posting will be for Alex & Jess' wedding on Saturday!
Just so you know, his hair does that on its own… and unless we want to put product in our 4-month-old's hair, it won't stay down.
I was going through these pictures and couldn't believe how DIFFERENT they look!  I don't think they look anything alike!  It's hard to believe they are brothers 🙂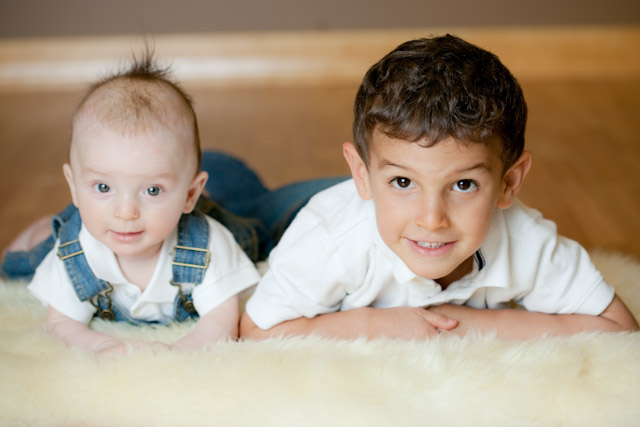 Nicholas will be 3 in July!