On Wednesday afternoon, I had the privilege of meeting Owen (10), Caroline (9), Ryan (8), & Catherine (4). What a delightful group of kids! They were all a joy to work with and cooperated beautifully. Their mom, Valerie, found me in the St. Paul Pioneer Press when they ran a small article on me in early January. The kids just came fresh from school, so they needed to change out of their school uniforms at the studio. You could tell that they were all siblings, however each one of them had their own separate personalities and demeanors. Owen likes cars & basketball, but Ryan likes football. Caroline loves horses and wants to get into acting some day. Little Catherine is just the baby of the bunch who adores her older siblings as much as they adore her. I hope to get the opportunity to take their pictures again!
Catherine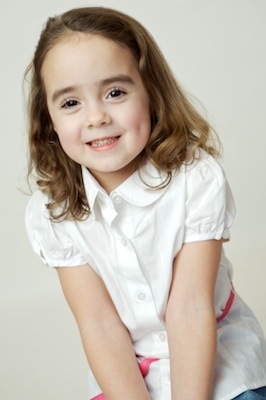 I love this picture!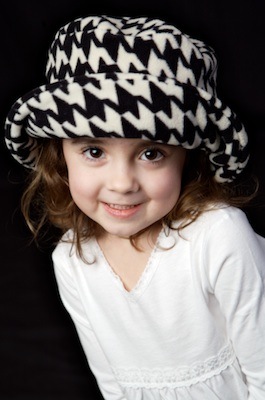 Ryan
Owen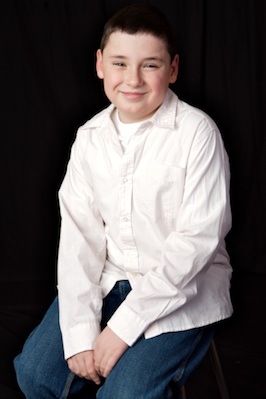 Caroline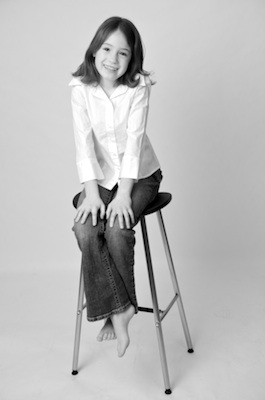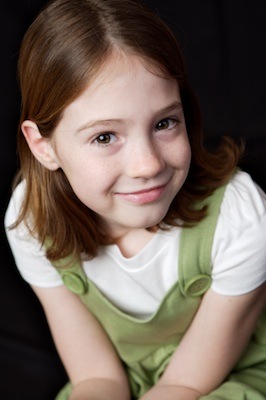 I had just purchased a bolt of tulle (geez, that stuff is expensive!) for one of my newborn shoots, so I thought that it could make a fun prop for the girls to play with. Boy, was I right!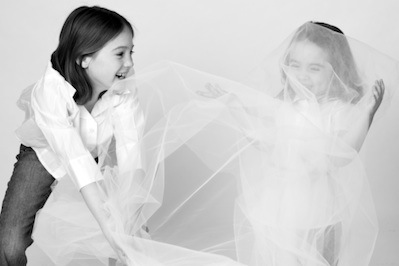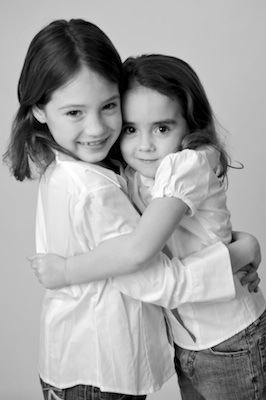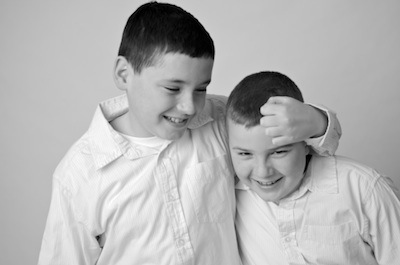 All of the kids!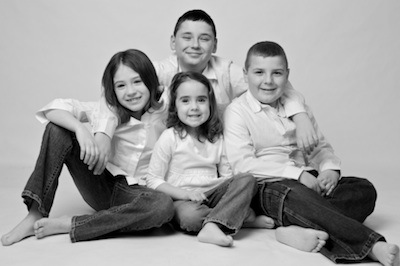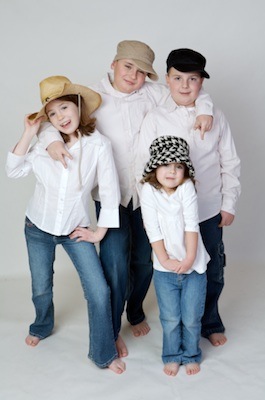 "Jump around! Jump around! Jump up, jump up, & get down. Jump! Jump!" Wow, does that bring me back 🙂 These kids were keen on taking some fun jumping pictures.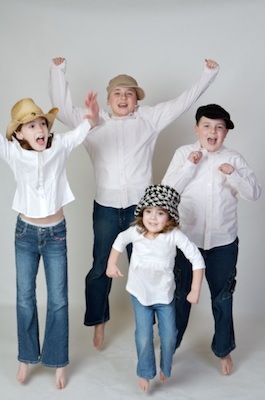 God, I love my job. 🙂