Paige had her whole family in town this past Saturday, so why not get everyone together for a big family portrait??  Seems like a good idea to me, especially since I was their photographer. 🙂  This was a wonderful family to work with.  There were the parents, their kids, their spouses, and then the kiddos…. 15 people in all!  They all dressed great, too!  The kids were in white and the adults were in black.  I loved how they looked all together!  We managed to get lots of group shots, as well as individual shots of of the kids.  Enjoy!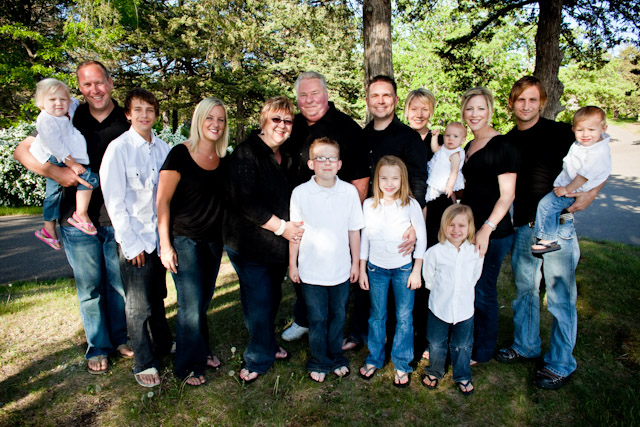 The grandparents with all of the grandkids
All of the grandkids!
Brothers!