This was my very first session with a couple and their dogs. It was different, but tons of fun! Steph & Brian originally had hired me for their fall '08 wedding in Mankato, however when I had some complications with my pregnancy, they felt it was safer for me and the baby and reassuring for them to go with another photographer. I was thrilled when I heard from Brian a few weeks ago. He wanted to surprise Steph with a photo session with the two of them and the dogs! How sweet 😉 I kind of ruined it, because I emailed her directions and a confirmation when I got off the phone with him. Ooops! Steph was really confused, because she was planning on contacting me to set up something. She just hadn't had the chance to when she read my email. Their two dogs, Pixie (the lighter one) and George, had the cutest personalities, even though they are very different. Steph & Brian got Pixie after they were engaged and then this past Christmas, they went to the shelter and picked up George. He is a purebred Boxer who apparently could've been a show dog if he wasn't fixed.
Ok, enough blabbing… here are the pictures!!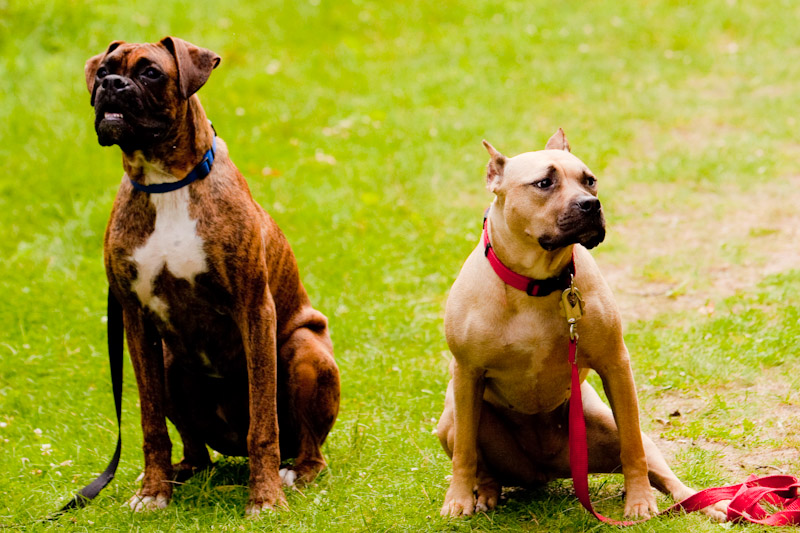 Doing "high-fives" as a trick!