On Monday afternoon, I took a trip over to the Zimmermans for some family pictures.  I had previously visited them this past January when they welcomed their third child, Ryan.  Now, they wanted to get some family pictures outside in their back yard.  I couldn't believe the nice area they have in their yard for pictures!  It worked out great, because the kids were very comfortable since they never had to leave the house.  They really are a beautiful family.  Here is a sneak peak at a few pictures from their session:
The oldest, Avery

Avery's younger sister, Nora.
The two sisters
Baby Ryan!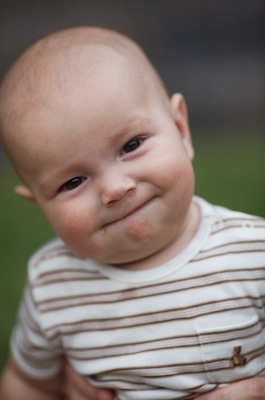 All of the siblings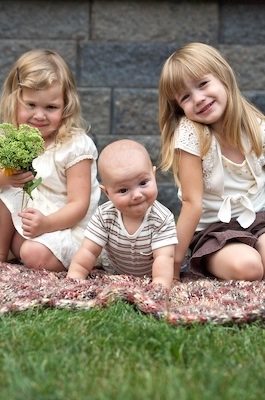 I love this picture of the kids
The Zimmerman Family!