I last saw Troy's parents, Megan & Troy, nearly 3 years ago when they were married! It was great to see them again and meet their newest addition to their family, Troy Jr. Due to some complications with Megan's pregnancy, they had to take Troy a little early, but you would never know it by how he's grown. He is long and a good 12 pound 3-month-old. He was actually pretty fussy for a good chunk of the session, but you would never guess by all of the smiles he gave us when he wasn't fussing. Enjoy!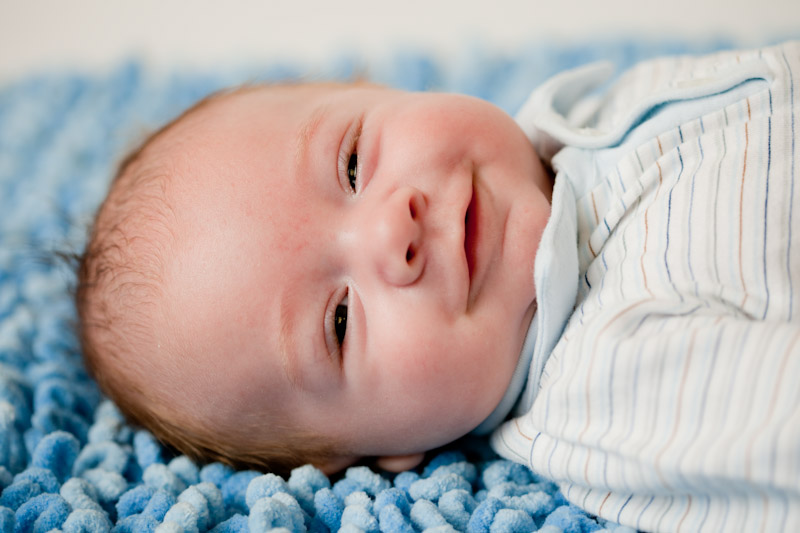 He isn't a fan of being on his tummy, but he loves being in the Bumbo at home. Luckly, I have one of those in my studio!
Oh yeah… Happy St. Patrick's Day!