My first Friday wedding in a long time.  It was a great one, too!  It was a beautiful night at the Cedarhurst Mansion in Cottage Grove.  I have heard of this place, but it was my first time shooting there.  I hope to do it again soon.  Brad & Jen put on a very small and intimate wedding and reception, but don't let the small numbers fool you.  That party was hoppin'!  Everyone knew how to had a good time and enjoy themselves.  Those kinds of weddings really give me some material to work with. 🙂  Jen & Brad have been together for 3 years prior to getting engaged, and you could see it in both of their eyes that the love is stronger than ever.  Brad was emotional for most of the ceremony, and Jen was emotional after the ceremony, into their receiving line.  I love the show of emotion on a wedding day.  We also had some fun, spontaneous moments as well…. see below for more on that 😉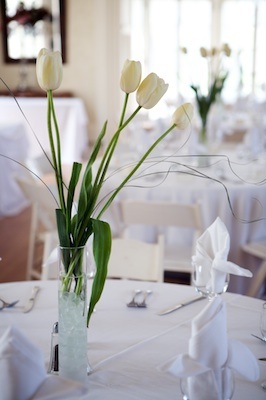 Ah, the brothers… both Jen & Brad have 3 siblings, most of which were in their wedding!
Love this shot… Jen wanted a shot of her going down the stairs to walk down the aisle.  That's her son, Jaimen, who was the one walking her down.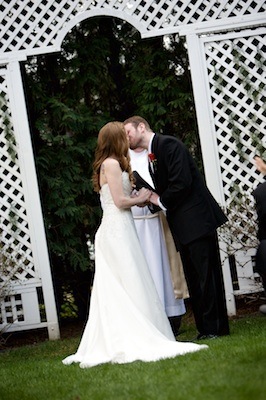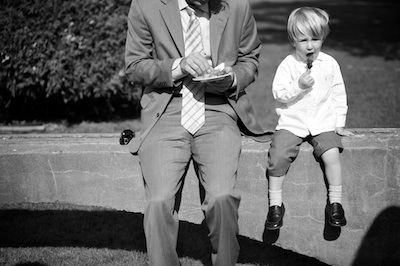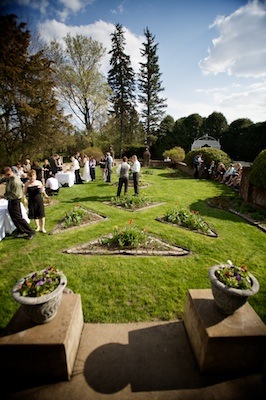 I loooooove backlight… 🙂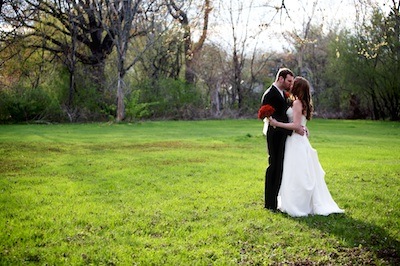 This group was a really big fan of jumping for the camera, which I didn't have a problem with at all.  😉
Jaimen must have taken a really good picture of something, because he got some fun reactions when people saw the back of his camera.
Yes, this was the cake cutting.  The groom wasn't really anticipating that he would be smashing a plate full of cake into his new bride's face, so I'm glad I was ready with the camera.  I almost missed it since I didn't expect any more action to happen!  Boy, I was sure glad I had the camera ready.   And, the dress was OK!
Sorry, Jaimen… this shot was just classic!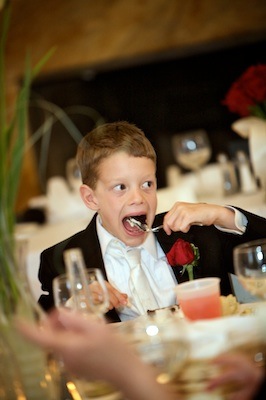 Jaimen & Jen did a dance together in lieu of a Father/Daughter dance.  They danced to "I'll Stand By You" and did these crazy spins each time the refrain played through.