My heart really goes out to this couple. They were supposed to get married outside with probably one of the best views I've ever worked with. Instead, Mother Nature threw them a curve ball. It was not only raining, but there were sustained winds of at least 20-30 mph the entire day. It was truly miserable. But, bless their hearts, they certainly didn't let it get them down! Brent & Laura still had a beautiful day, inside of the Spirit Mountain lodge. 🙂 These two are so love-sick for each other. They both cried during the vows and couldn't stop kissing during their first dance. It was adorable! You can really feel and see the love between these two. Laura & Brent are both radio personalities in Duluth and originally met when they both used to work at the same station. I hope these photos help to brighten up your gloomy wedding day, Laura & Brent!
This was how windy it was when they cracked open a window.
Gotta get those boogers out of there!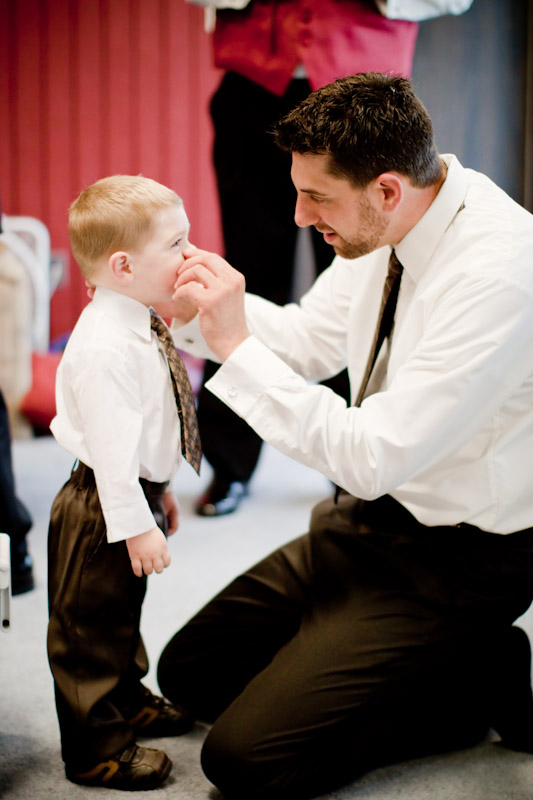 Ok, so we did attempt to head outside for a couple of quick photos. Brent & Laura had planned to drive up this road to a scenic overlook for some pictures, and they weren't going to let the bad weather change that. For the record, it was freezing and blowing rain!! I swear I saw it sleeting at one point….
The DJ (who was awesome, by the way) teaching the girls a couple of dance moves. 🙂
Apparently, Brent has some dance moves that he busted out prior to taking off the garter.