This was the engagement session that never was!  I had a consultation with David & Anita on Saturday afternoon and then we were going to do a casual engagement session directly following.  When I went to flip on my studio lights, nothing happened.  I got slightly concerned, but figured the bulbs were burnt out.  I changed those out and still nothing.  I even tried one of the lights in another outlet.  Nothing!  I was really worried at this point, since there aren't local "photo equipment repairmen" in every city.  David was the one who suggested we try something else in the outlet.  The lamp didn't work, so we blamed it on that!  Once we found the boxes with the fuses, it was clear was went wrong.  We flipped the switch and then the lights worked!  I cannot tell you how relieved I was that things were back on track.  I was late with my next meeting, but they were very patient in waiting for me to finish up with David & Anita.
Back to the couple… David is the brother of a previous wedding client of mine who's wedding I did last June.  It was remarkable the same manorisms he shared with his brother.  It was almost as if  I was photographing him again!  These two were such a fun couple to shoot.  They were always laughing and enjoying each other's company.  They originally met at their church, Fourth Baptist, which is where the wedding will be held.  I'm excited to be shooting their wedding this August!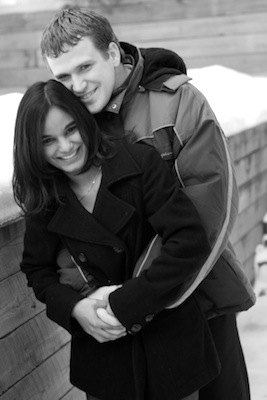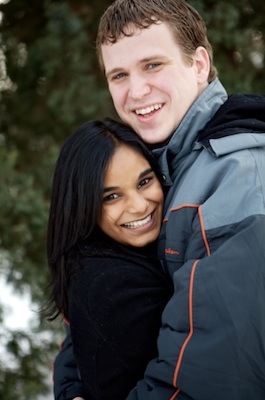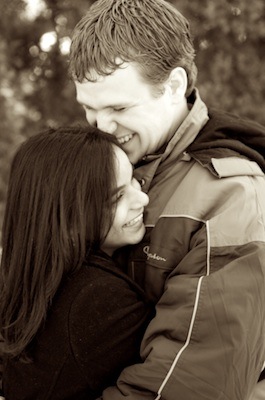 This session also marks the first time that I've used my studio for engagement pictures.  I am rather pleased with how they turned out!