Jen & Ed are the perfect example of how online dating has revolutionized the world of dating. They met on Match.com last year and got married a year and a half later! I was talking to Ed while he was waiting for Jen to come out to see each other for the first time. He said, "You know when you just 'know' by only seeing and reading a profile." There was no doubt about it that these two were madly in love. It was obvious from the toasts to the couple that the rest of their family and friends thought so as well. Here is story of their day. Enjoy!
A couple donated the mirror to "future brides" in honor of their 25th wedding anniversary.  Jen was amused that she didn't notice it until now!
Ed reading the card from his bride.
His first reaction to seeing Jen.
Their ceremony was held at The Church of the Holy Name in Minneapolis.
The sun coming into the church was gorgeous!
The celebration after the wedding!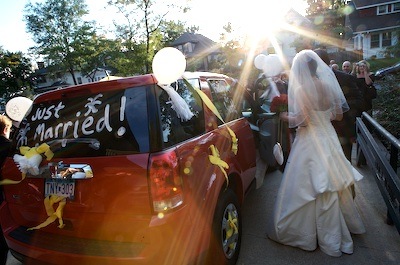 They held their reception at the Columbia Manor in Minneapolis.  Isn't the drapery gorgeous??
Jen's mom getting a little emotional during her husband's toast.
But, the tears turned to laughter very shortly.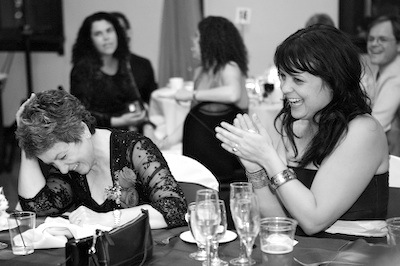 Ed telling Jen how much he loves her… no, seriously, it was very sweet.  Not many grooms do this 🙂
Congrats, Jen & Ed!  Thanks for having me a part of your day!