This could be my biggest wedding blog ever, and given the day we had, it doesn't surprise me at all. Jen & Joe's wedding day may have been my most fun-filled, eventful, and craziest wedding ever. I last met up with these two at Centennial Lakes Park in Edina when we took their engagement pictures and a few pictures with their son, Kai. We started the day at Jen's aunt's house, which had the most beautiful landscaping I've ever seen. The best part of the place was the large tree swing in the front yard. You'll see what I mean when you see the pictures below. It sprinkled a little bit during pictures, but the rain held off. We did some bar hopping after the ceremony, and that's when the rain really hit and never let up. I had to back up to the entrance of the reception hall in order to get my equipment in without it getting soaked, and even then, it still got quite a bit of rain on it. Thank goodness it was over by the time I left. Enough talk… the pictures will speak for themselves 🙂
So yeah… we had alot of fun on the tree swing 🙂
The couple's son, Kai.
She was probably the first bride I've ever experienced who didn't panic when she found out some blue berries from the landscaping had not only gotten on her train, but they had already left a mark.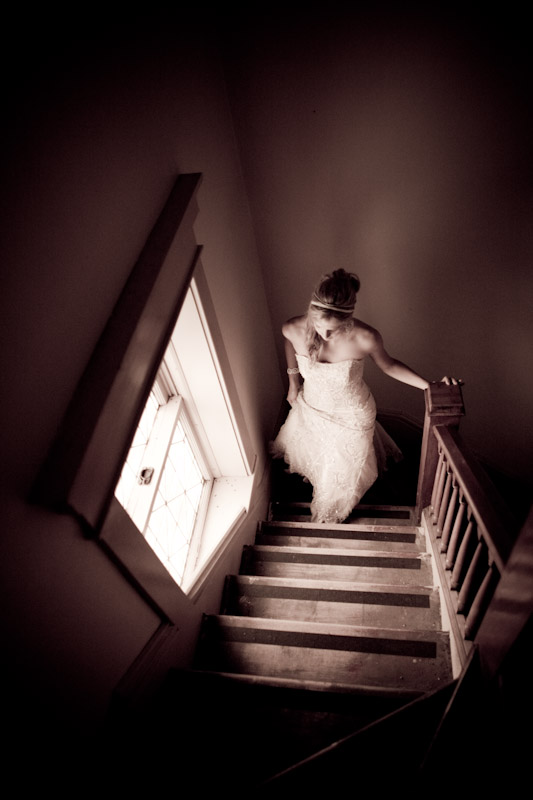 Gorgeous church…
…horrible lighting for a photographer. Both of them just blended in with the background 🙁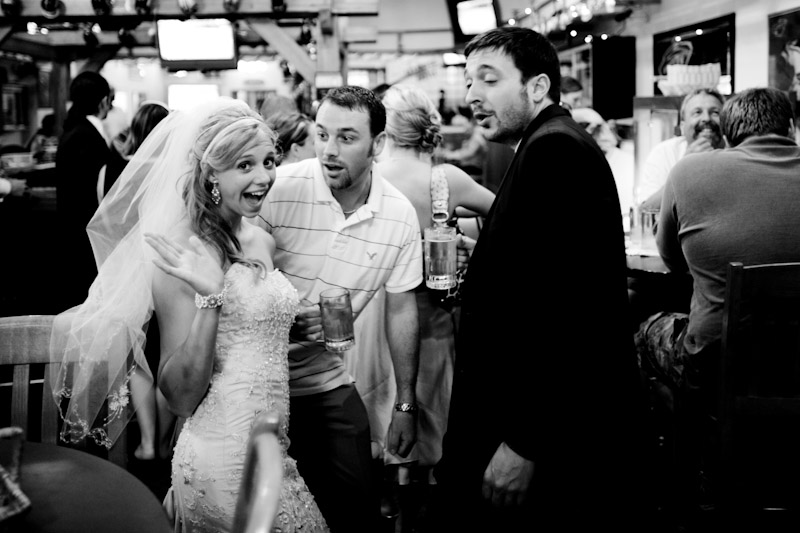 This was a really small bathroom. Sorry for posting, Jen 😉 I just couldn't resist!
The Grand March… more like the Grand Dance 🙂
Then, the DJ surprised both myself & Jen & Joe by playing their song for their first dance and introducing them for their first dance. I was completely caught off guard. I am so happy that I had enough memory in my cameras and the right lenses!
The board behind them did have their last name, but my privacy paranoia took it out. 😉