I had the pleasure of shooting Jessica & Jason's wedding on Saturday, May 5th. They were my second wedding of the day. Needless to say, it was a long day. I wouldn't have had it any other way, though. Jessica & Jason were wonderful. It did help to do an engagement session with them back in February. When the wedding party arrived at Rice Park for pictures, all of us knew what to expect from each other. Therefore, we got tons of pictures in a short amount of time! Unlike Megan & Troy, Jessica & Jason were blessed with a sunny afternoon wedding. The sun broke just as we were going to start pictures. Jessica is just finishing up law school and will be taking the bar this summer. Here are some of my favorites:
Walking to Rice Park for pictures…
Even though it was sunny, the wind was blowing like crazy!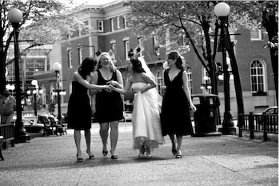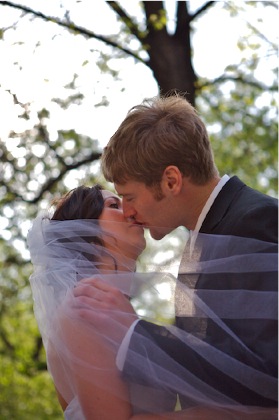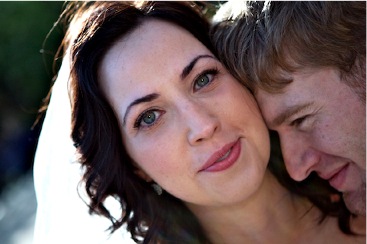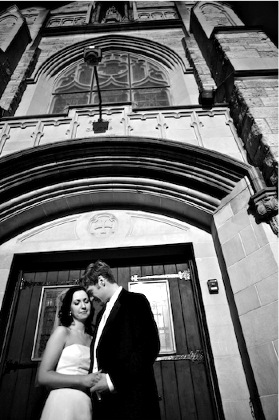 Yes! She was decorating the church in her wedding dress. This is why I love weddings.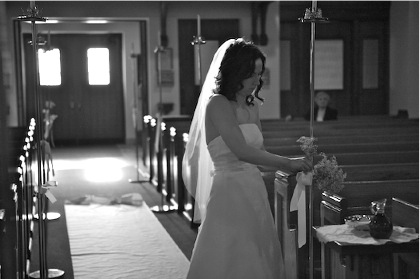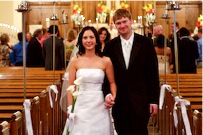 These next 3 pictures are my absolute favorites from their wedding:

Best Man does his speech/toast
The bride used a deck of cards as place cards!
A moment between the newlyweds…
She was talking to me about something going on that night and loved the way she was leaning on the ledge.  I told her not to move while I snapped her picture 🙂
Some pictures of their first dance…