On Friday night, I photographed a couple who had been together under 2 years. On Saturday night, I photographed a couple who had been together since 2001! I met up with Julie & Nick on a hot & sticky night in late June for their engagement pictures. Well, it was definitely not hot & sticky for their wedding day. It rained the first half of the day and then it cleared up & was beautiful for the rest of it. Julie & Nick were married at St. Vincent De Paul Church in Brooklyn Park and had their reception right next door at Reagan Hall, which is attached to the church. The church does so much catering, in fact, that they have their own catering business! And, let me tell you first hand, those people know how to cook. 🙂
Now, here are their pictures!
The first meeting.
Julie's bridesmaids helping her get her floor-length veil on in time for the ceremony.
Her mom and sister walked her down the aisle.
Ok, the story behind this one was the priest was making a comment as to how long it took for them to get engaged and married. She was blaming it on him 😉 I was lucky enough to catch the moment!
Ah, receiving lines are so much fun… pictures of people hugging people is always interesting 🙂
The wedding party went over to Dick's bar prior to the reception. What they didn't plan on was most of the wedding guests following them there!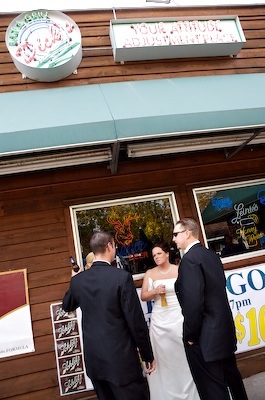 I thought this was a really neat thing to have. They had personalized matchbooks with their names & date on it.
Ok, get ready for the barrage of dancing pictures. It's amazing how many fun shots you can get in an hour!
This kid was non-stop, dancing fun. Check out all of his moves!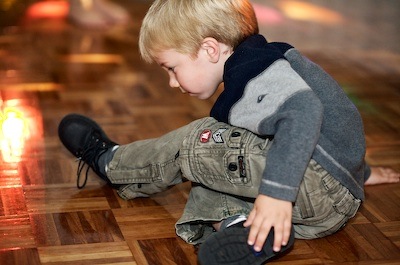 She wanted "in" on the action, too!
Congrats, Julie & Nick on the beautiful day, despite the rain and thunder! 🙂