This was such a fun and great way to end my 2009 wedding season. My mom and Luke's mom are dear friends that go waaaaaay back. So, I was honored when Kate & Luke asked me to be their photographer for their wedding. They met at the same place where they were married, Carlton College in Northfield, MN. The ceremony took place in the chapel on campus, and then everyone headed back up to the cities for the reception at the Ramanda in Bloomington (the old Thunderbird, as everyone referred to it as all night. 🙂 ). These two have been together for quite a while, but they both knew this was the time to tie the knot. Luke has literally just finished up law school at the U of MN (he had finals the week of the wedding) and Kate is in the psychology program at the U of MN. I wish these two the best of luck in their new life together!! Oh, and have a great first holiday season together as man and wife!

They got ready at someone's home about a block away from the chapel. She's a true Minnesota bride!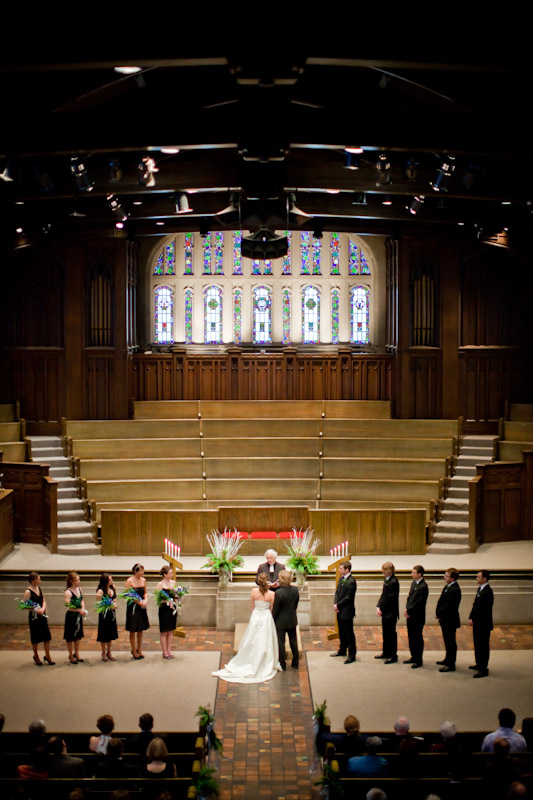 His brother, Charlie, actually sang at our wedding 6 years ago! He has a beautiful voice and is extremely talented.
I love this picture… getting beer for the bus!
Carlton friends 🙂
Lots of hugging for the first dances 😉
Let the party begin!