Kate & Markus tied the knot on Saturday, August 18th at the Town & Country Club in St. Paul. Their wedding was the perfect example of why I love my job and why I love weddings.  They were a fantastic couple to work with and were obviously in love.  I last met with them this past January to take their engagement pictures at the Como Park Conservatory.  It was really neat to work with them again when they are all dressed in their best.  These two originally met in college when Markus answered an ad from Kate looking for a roommate.  Then, approximately a year ago, Markus proposed to Kate on the shores of Lake Harriet with "Will You Marry Me, Kate?" written out in candles!  Now, they are officially husband & wife. 🙂  Check out the pictures for a glimpse into their day.
Kate needed to reference her wedding planning binder.  She was definitely well-organized and ready for her day!
The couple's first meeting…
…and they both struggled to hold back tears.
Flowers by The Flower Guys
We had to be very creative with the shots of the couple since it rained all day.  It was tricky, but I think we managed to get some good shots!  It didn't hurt that my subjects were very photogenic. 😉
Markus's gift to each of his groomsmen was a pocketwatch, definitely a fun & unique gift!
They had originally planned for their wedding to be outside, but since it happened to rain all day, they had to have their wedding inside
Kate got emotional during one of the songs that her friends sang during the wedding.
Kate laughing during her maid of honor's toast.
Ok, now for alot of really cool pictures.  I was in for a treat when they did their first dance.  The pictures pretty much speak for themselves 🙂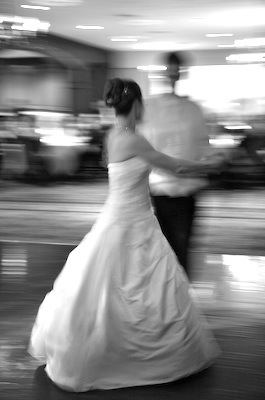 Congrats, Kate & Markus!  Cheers to a beautiful and magical day!