My last event of the weekend was Kristi & Josh's small, intimate wedding at Forepaugh's in St. Paul. This was my 3rd time this year shooting at this venue, so needless to say, I was very familiar with the location. We did something different this time, however. The couple and their small bridal party took a walk over to neighboring Irvine Park. When we got there, two different photographers were photographing two different couples who also came there to take pictures! Then, as we were finishing up, ANOTHER couple showed up to take pictures! It was fun trying to dodge around the different couples & wedding parties 🙂
Kristi & Josh were a beautiful and elegant couple who wanted a simple & intimate wedding with their closest family & friends. I was only there a few hours, but there was no doubting the fact that these two are in love and are perfect for each other!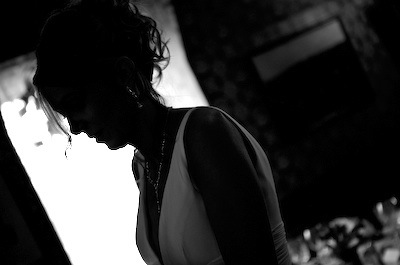 They did something I had yet to see at a ceremony. They each took a rose from their mothers and exchanged them as their first gift to each other as husband & wife. I thought this was a really cool thing to include in their ceremony!

The wind blew her hair in her face, and she kept fixing it. I told her to just leave it and give me a "serious" look 🙂 This is the resulting picture.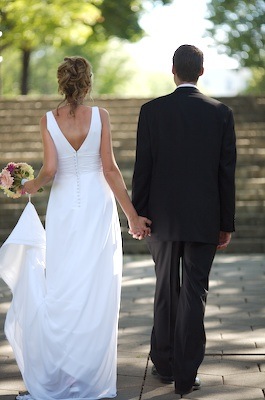 Where's Waldo?? Let's see if you can spot the another wedding couple walking out of the picture in the distance. 🙂
Congrats, Kristi & Josh! Thanks for letting me share in your special day!