What can I say about these two??  It was a magical and beautiful day for the both of them and their friends & family!  Unlike last weekend, the weather was perfect.  They were married outdoors & had their reception at the Oak Ridge Conference Center in Chaska, which is one of my favorite venues.  I shot their engagement pictures last August near that same location at the MN Landscape Arboretum.  Mark & Dani were so laid back and enjoyed every moment of their day.  They were surrounded by love and support from everyone who was there.  It was such a fun day to be a part of, and I think the pictures show it! 🙂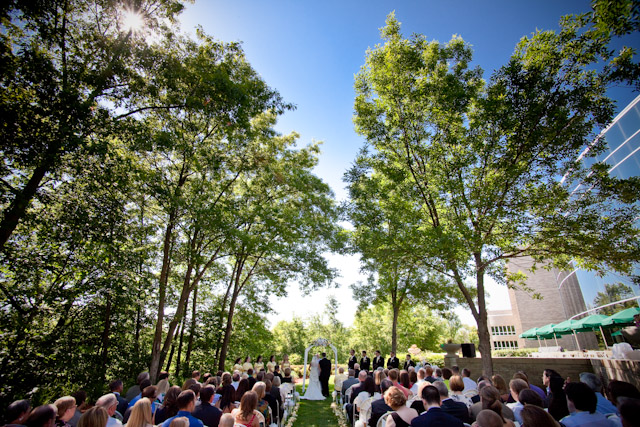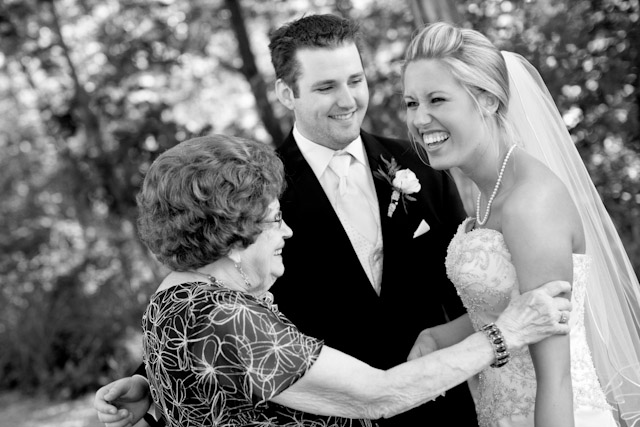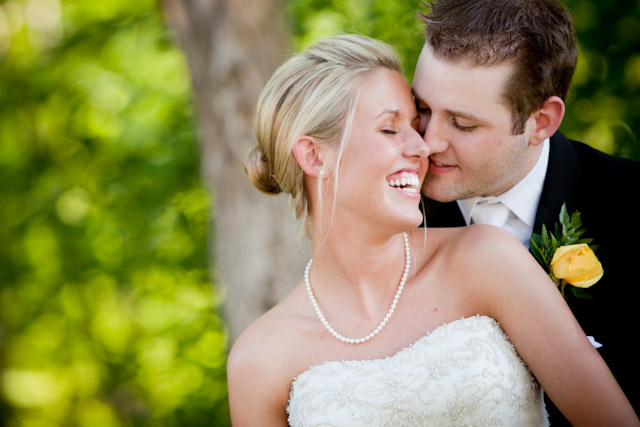 Believe it or not, this was the first wedding where they gave you sorbet to cleanse your pallet prior to dinner.  It was sure nummy!
During his speech, the best man talked about a song Mark wrote for Danielle when they were in college.  Then, he said that Mark was going to perform that same song for her right now!  She was so surprised!!
Normally, I when we've completed formals pictures with the bride & groom, that's it for the evening.  However, the lighting was so perfect, I had to steal them away from their party for a couple of minutes to snap these pictures.
They were both singing the song (Everything, by Michael Buble… which was the first dance song at the last wedding I shot here!), but Mark was really belting it out 🙂
I think this is one of my favorites from the day…
They did a really neat thing during the parent dances.  They had all of the Fathers & Daughters come out on the dance floor halfway through Dani's and her dad's dance, and then the Mothers & Sons came out with Mark & his mom!
Grandma cutting a rug!
Congrats Mark & Danielle!!!  I hope your honeymoon in Playa Del Carmen is a blast and swine flu-free 😉