Megan and Troy were the first wedding I had on Saturday, May 5th.  What a fun couple!  They were very laid back about their day and wanted to soak up every moment.  Their family and friends were so supportive and willing to do everything it took to make their day even more special.  They were married at Arlington Hills Lutheran Church and had their reception at the Embassy Suites in Downtown St. Paul.  Despite the rain on her wedding day, she was in high spirits hoping that rain meant "good luck".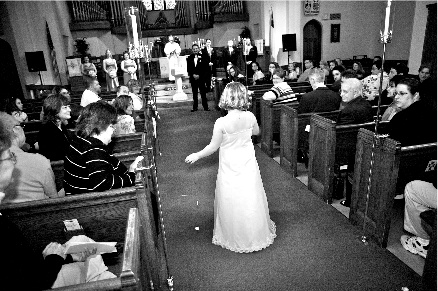 She showed me a picture of her aunt and uncle who took a similar picture in the same church.  I think we got a close match 🙂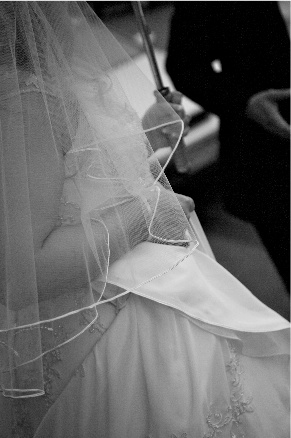 (Notice the duck who wanted in on the picture)

The bride and groom love pool, so they helped themselves while waiting for their reception to start.

Congrats, Megan and Troy!  I hope you had fun in Jamaica!!!