Paul & Kelli were my first Friday wedding of the 2009 season. It was really strange heading home after their wedding thinking I still had the whole weekend ahead of me! I do love to work Friday weddings, since things really move along. There isn't any time to dawdle. 😉 We originally had planned to meet at the park on White Bear Lake to take some photos prior to the ceremony, however the rain got in the way of that. It doesn't rain here for over 3 weeks, and then it rains for the first time on their wedding day. It was disappointing for them, however we managed to get a couple moments outside when we caught a break in the rain. I loved the lighting when we did head outside, so all we needed was a few minutes to get some great shots! I was also able to work a reception for the first time at Edinburgh USA in Brooklyn Park. I've heard great things about this venue, and they didn't disappoint. Kelli did a fantastic job with the decorations for the wedding. I thought the reception hall looked amazing!
The bride's father holding the bouquet 🙂
The florist said there were 75 roses in her bouquet… 75! She was definitely working those arm muscles to carry that thing around all day. 🙂
The bride is a flight attendant, so the priest made a joke to start out the sermon about where the exits were located.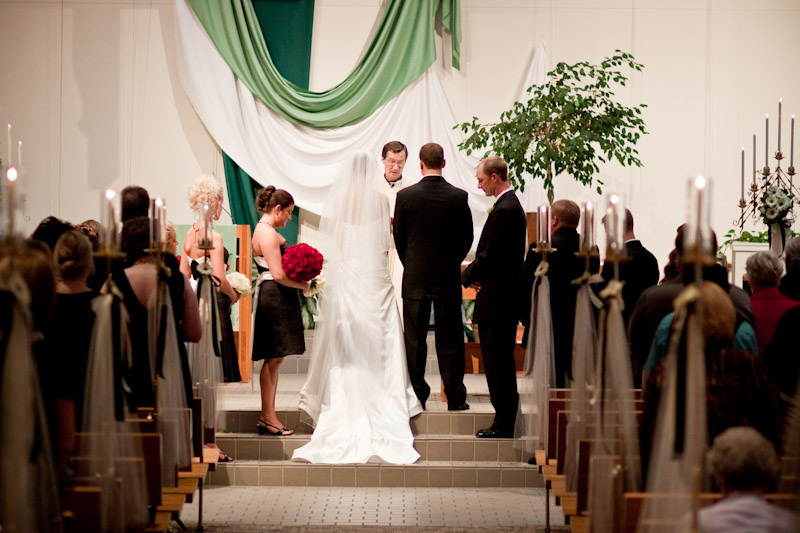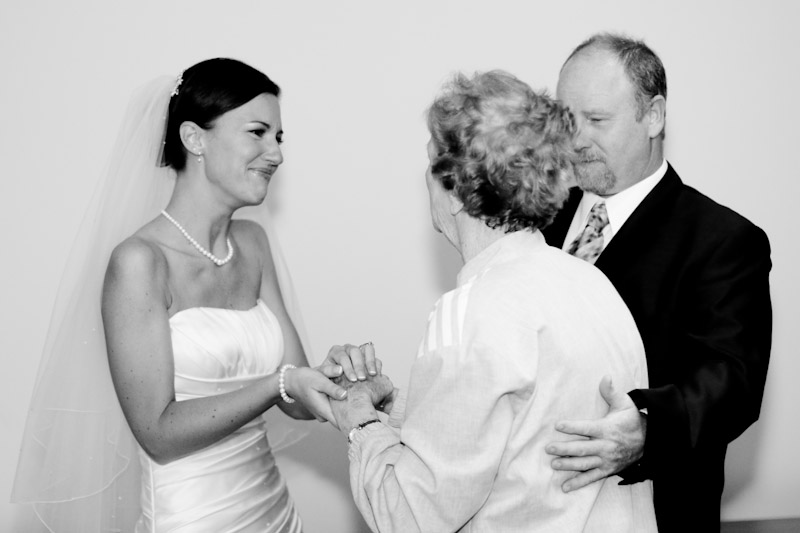 I think this was arguably one of the best meals I've had at a wedding. It was delicious!!
I thought the lighting was really cool when Kelli went to help herself to some punch. It also made me really nervous that she was doing that in her white dress!!!