Shayla & Matt were married on Friday, July 20th at Minnehaha Park in Minneapolis, and they couldn't have asked for better weather! With the muggy weather just around the corner, they were fortunate enough to dodge the hot & sticky weather. Their story really is a cute one. Shayla & Matt met way back in junior high! Since then, they have been dating. Based on the speeches given at their wedding by all of the members of their bridal party, these two were made for each other. They just graduated from college and will be starting Veterinarian school in Iowa this fall.
Their wedding was the first of three jobs I had this weekend, so stay tuned for lots of blogging this week!
These flower girls were adorable!
The colors that Shayla & Matt picked out were so perfect! I loved her flowers and the pink on the tux!
I thought I would try a fun twist on this type of flower shot. I used a wide-angle lens instead of a portrait. 🙂 I think it works!
The couple's reaction to one of the speeches.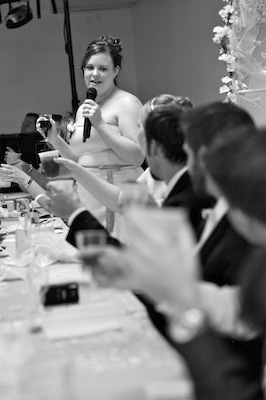 I had alot of fun shooting these dancing shots. I experimented with alot of different camera & flash settings. I definitely think there were some keepers!
I love this shot!!! It's not exactly PG, but it still a fantastic picture.
Congrats, Shayla & Matt! You had a beautiful day, a beautiful wedding, and I'm sure you will have a beautiful honeymoon in Hawaii!