In the midst of all of this icky weather, Tim & Lynn were blessed with awesome weather on their wedding day. We started the day at the Church of the Good Shepherd in Golden Valley for the ceremony. Then, on our way to the reception at the Metropolitan Ballroom, we stopped off at the Sculpture Gardens and then Stone Arch Bridge for some fun photos. Thank goodness the weather was perfect! When we were at the Stone Arch Bridge, there was not only another wedding about to start, but there were lots of other photographers there taking wedding and engagement photos. I guess the nice weather brought everyone outside! Tim & Lynn have been together for quite some time and now have tied the knot. We took their engagement photos near the Stone Arch Bridge (it feels like just yesterday!), so it was fun to revisit the area for their wedding. This was a very laid-back and easy going group who just wanted to enjoy the wedding day to the fullest, and I think their photos show that!
For instance, trying to get in some last minute push-ups to buff those arms up before getting into their dresses.
Tearing up after seeing her bouquet with her grandmother rosary attached. A photo of that to come later in the post!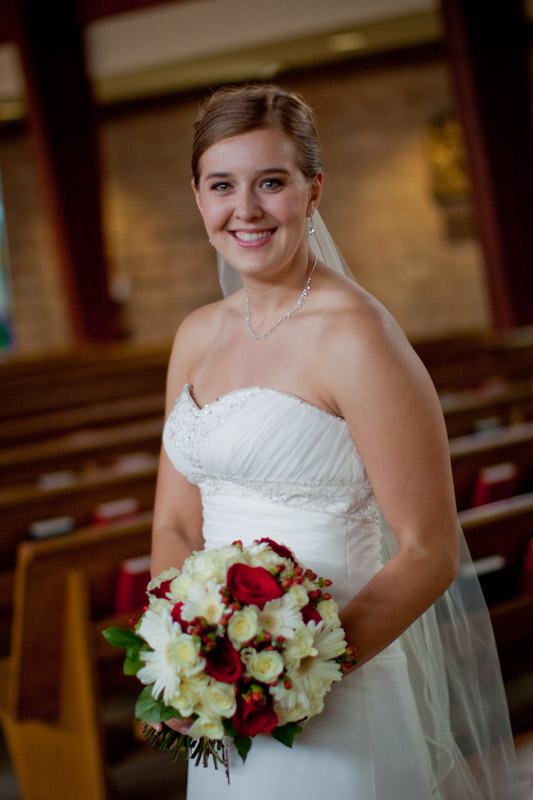 I must have seen at least 20 cameras pop out into the aisle as they were coming down.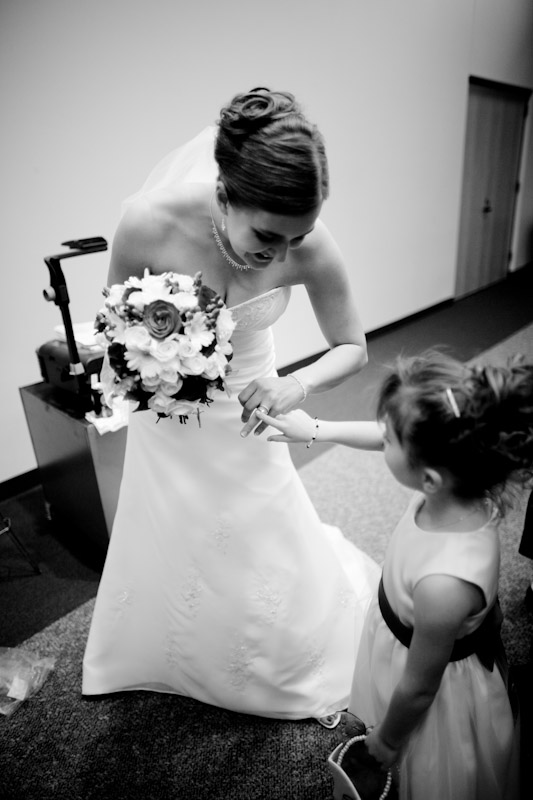 Well, Halloween is coming up on Saturday and Thriller is kind of a popular fun dance…. so… here we have it! 🙂
The guys' idea, but I love it!
A bit of the cake fell into her dress 🙂