Tim & Sara's wedding was my 2nd of the weekend, but it was sure alot of fun!  We started the day at the Lyndale Rose Gardens for some bridal party pictures and some pictures of Tim & Sara.  I think we saw at least 3 or 4 brides there and a couple of other weddings about to start.  It was crazy there!  Once we were done there, it was off to Weddings of Wayzata, a beautiful facility in Orono nestled around very large houses 😉  The thing I loved most about this place was the shade!  Unlike alot of the outdoor wedding locations I've seen, there was lots of shade!  We were also able to get some amazing pictures there after the wedding.  Then, it was off to the Blaisdell Mansion in Minneapolis for their reception.  Sara & Tim originally met at work when Tim decided to ask Sara on a date.  Well, Sara didn't think it was a date until she should up at the restaurant and saw the rose on her place setting. 🙂  Things are pretty much history from there!  Enjoy a peek into their day and leave a comment for Tim & Sara if you want!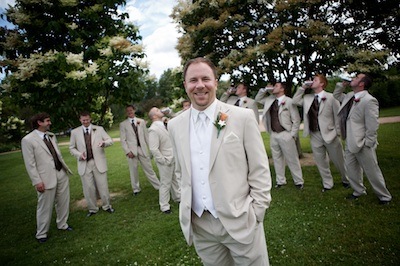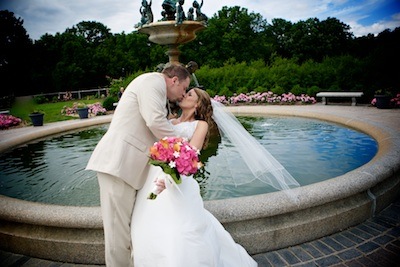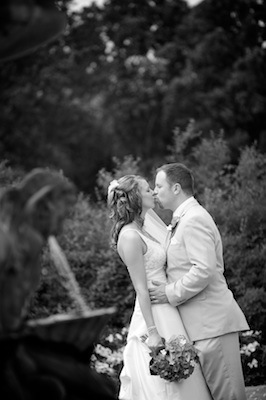 Berkley, Tim & Sara's dog tagged along for some pictures.  I loved the two dogs sitting in the back of the convertible!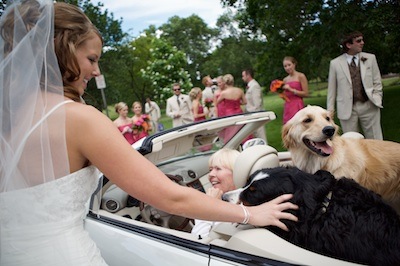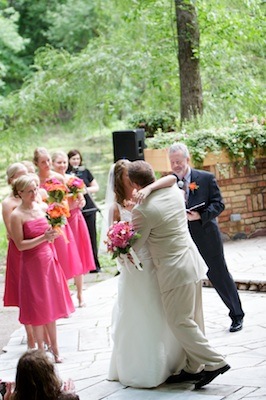 I love this shot!  She was getting rid of the extra flowers in her basket.  Once they were all gone, she went running back down the aisle!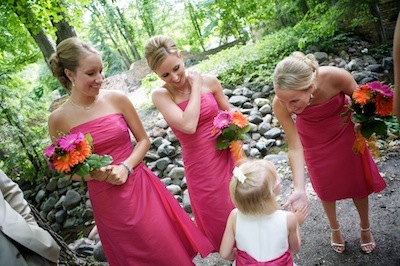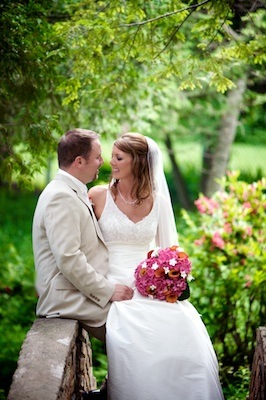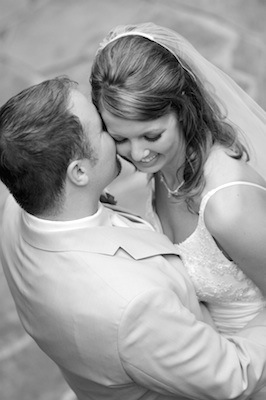 A fun moment during the grand march.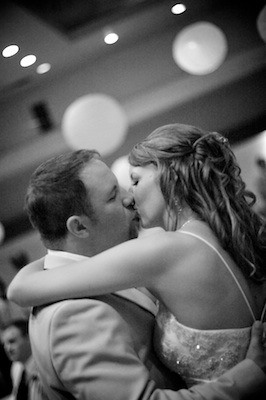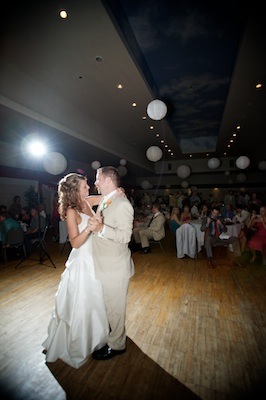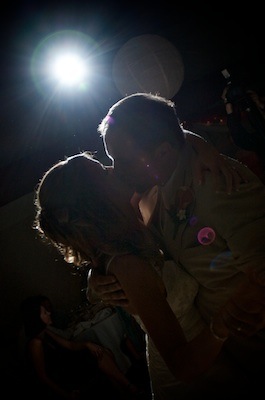 They hired the band Pop Rocks to play for their reception.  Boy, were they awesome!!  I had trouble leaving since all of their music was so much fun!  Check out their website www.poprocksrocks.com.
These guys decided to ham it up for the camera during one of their songs.
Congrats, Sara & Tim!!!  Enjoy your honeymoon in France!!!